CPF (Centre for People's Forestry) is a Civil Society Organisation established on 6th August 2002. It is a non-profit, non-political
and secular organisation, working for the development of forest, rural communities and other resource poor people, especially the deprived and marginalised sections.
CPF strives towards the emancipation of the forest dwelling/dependent and other resource poor communities through the realisation of their rights and access, control and management of their natural resources in a sustainable way. Capacity development, advocacy and policy influence for an improved quality of life and increased livelihood opportunities are the organisation's key initiatives and contributions for the underprivileged.
Besides implementing directly through its field offices, CPF works in partnership with local NGOs, Vanasamakhya and in collaboration with the Forest Department and other Government agencies at State and National levels.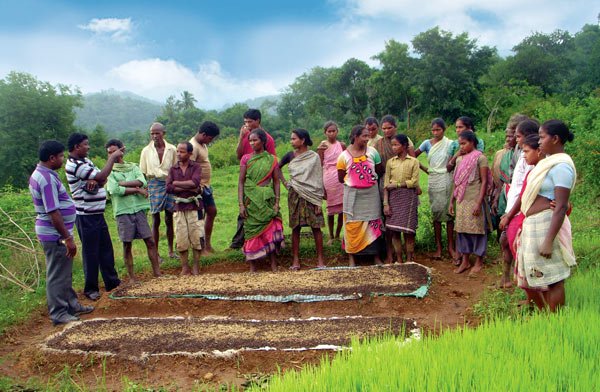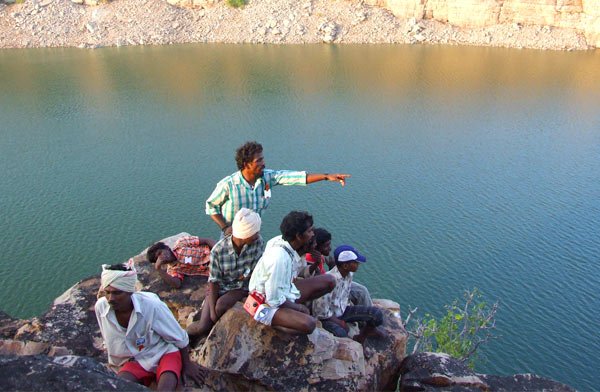 CPF follows a constructive, critical and collaborative approach for all its activities & projects. On one hand, it forms and/or works with a network of local NGOs & Community based organisations (CBOs) and on the other, it liaisons with the State & National Governments to deliver the best service to the communities.
Before planning an intervention, CPF carries out action research to understand the situation at all levels, identify gaps and define the role to be played by CPF and other stakeholders in it. It disseminates learning and data through documentation and workshops. A policy of transparency in all activities has helped CPF to create a healthy work environment which makes it easy for the organisation to enlist support from Government, NGOs and academic institutions to realise various project goals.
Participation
Participation at all levels is central to the way CPF functions. The organisational structure of CPF is non-hierarchical and
thus has a built-in mechanism to encourage both team spirit and participation of all staff members. The philosophy and central goal of CPF encourages the participation of other stakeholders and thus ensures the flow in of different points of view.
Transparency
CPF maintains openness in its functioning by proactively making information easily accessible through reports, organisation website and through open presentations at the Annual Meetings. Thus all stakeholders have automatic access to both programme and financial information in annual reports of CPF. The organisation strives to ensure this practice among NGOs and various CBOs with whom it partners with.
Accountability
Accountability is reflected in how CPF collects and uses data, organises multi-stakeholder platform meetings, produces
reports taking independent views on contentious issues, derives mandate from the partners' meetings held annually and shares information including that of finances with all concerned. CPF staff is present at Board of Trustees (BoT) meetings held twice a year. Here both the Director and the staff are accountable for their functioning to the independent board.
Equity & Equality
CPF always strives to ensure equity and fairness in its functioning. This includes equality in gender relations. CPF also strives to ensure that the changes it proposes to bring at the community level are equitable. The selection of project locations is done with positive discrimination to the vulnerable and marginalised sections.